2023年6月27日
International Education Seminar・Spaceology Seminar "Future Space Exploration and Japan"
International Education Seminar・Spaceology Seminar
Future Space Exploration and Japan
Date:2023/07/21(Fri.) 14:30~16:35
Location:Shiran Kaikan, Kyoto University
Sponsored by GSAIS
Cosponsored by SIC Human Spaceology Center・USSS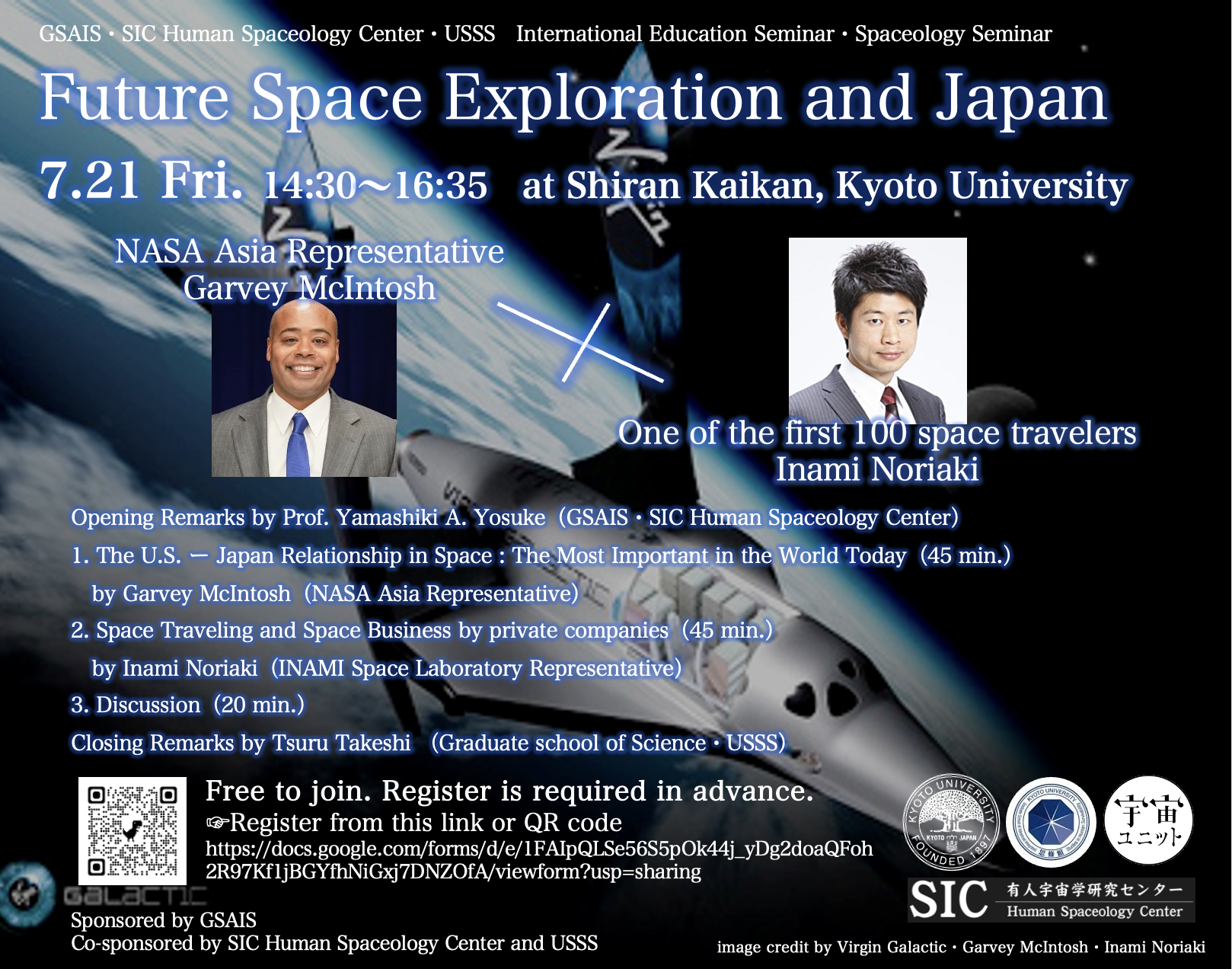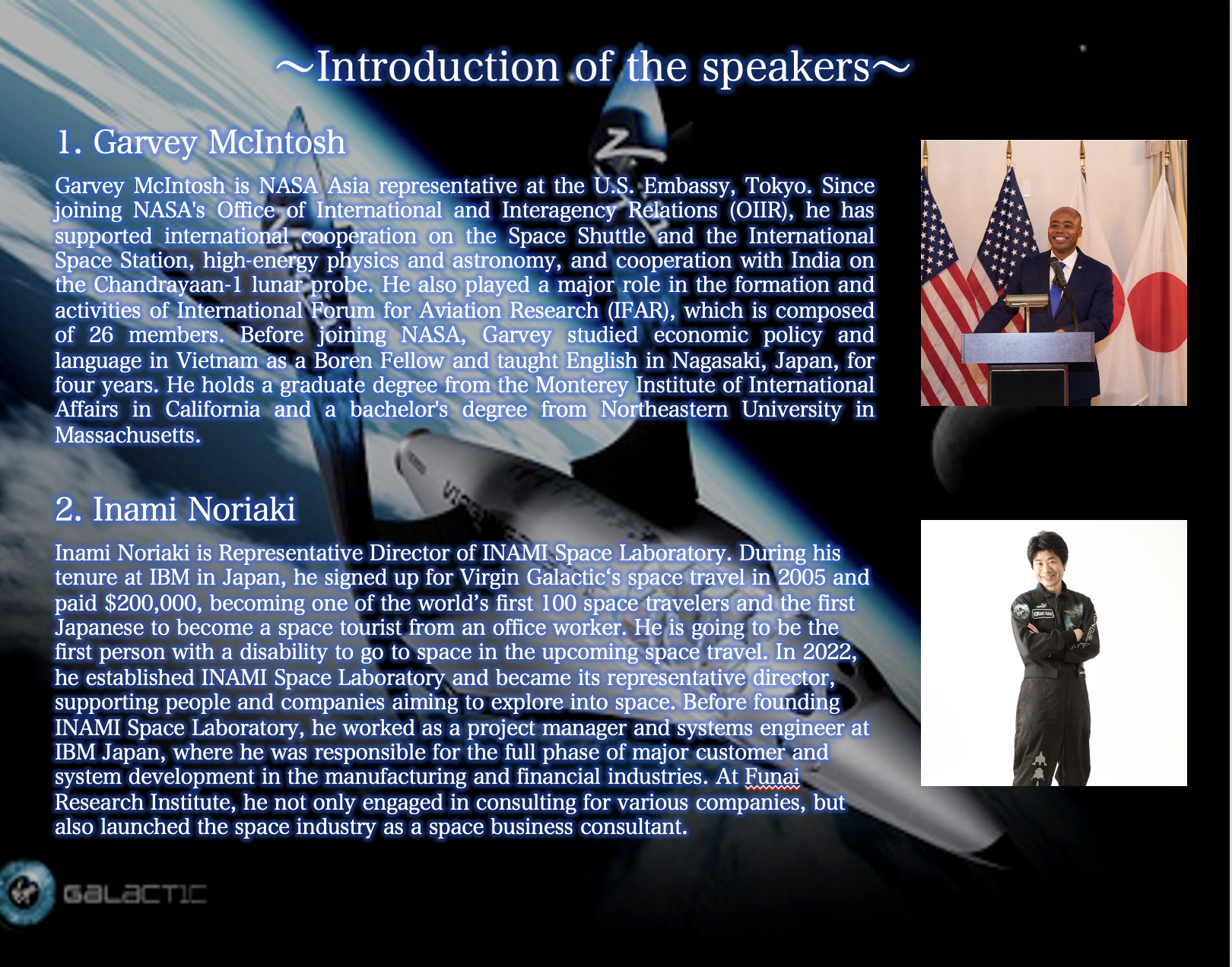 PDFはこちら
<Program>
14:30~14:35
Opening Remarks by Prof. Yamashiki A. Yosuke(GSAIS・SIC Human Spaceology Center)
14:35~15:20
1.The U.S. ー Japan Relationship in Space : The Most Important in the World Today
Speaker:Garvey McIntosh(NASA Asia Representative)
Abstract: Garvey will talk about his 6 years as the NASA Attache in Japan and give his perspectives on the state of the U.S. – Japan bilateral relationship in space. He will also discuss how and and why this partnership has increased in global importance.
15:25~16:10
2. Space Traveling and Space Business by private companies
Speaker:Inami Noriaki(INAMI Space Laboratory Representative)
16:10~16:30
Discussion
16:30~16:35
Closing Remarks by Tsuru Takeshi(Graduate school of Science・USSS)
<Registration>
Participation is free. You are required to register in advance.
Please register from the link below.
https://docs.google.com/forms/d/e/1FAIpQLSe56S5pOk44j_yDg2doaQFoh2R97Kf1jBGYfhNiGxj7DNZOfA/viewform